Esther:
Two words.
1. Shoes
2. Hats
That is the secret.
You can dress your children in the most mis-matching, threadbare hand-me-downs, and never darken the door of
Gymboree
, but as long as you buy cool shoes and funky head wear, you can get away with murder.
For instance, take a look at this Fall 2010 look from the New York designer
Appaman.
Pretty standard clothing and easily found at your local Salvation Army thrift store. It's the shoes and the hat that make these outfits.
I think every kid should have a decent pair of converses to wear (We currently have a pair in almost every single size from 2-10...finding matching pairs is a bigger problem), and in my southern Cali culture, a pair of leather flip flops are also a must have.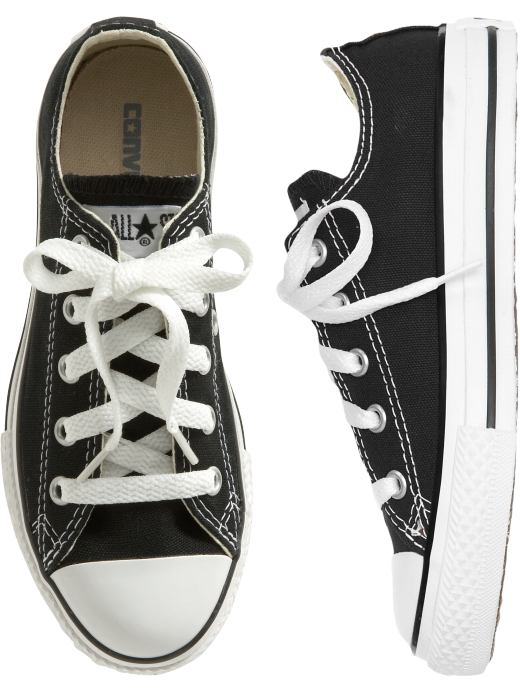 You don't need to buy walmart shoes to save money. High quality flip flops can be found at GAP at the end of each season for around $4-$6 dollars. And Converses can be obtained at a Converse outlet (thank you Rachelle) or Target if you're desperate and can afford the $30.
But really, the options are endless.
And hats. If you can't find cute ones...learn to knit. If you can't learn to knit (like me), beg other people to knit for you. Clean their house, massage their feet, offer to dance to hip hop like an organ monkey. ...Thrift stores, clearance sales and grandparents are also (less embarrassing) options.

Just like every adult needs a good pair of jeans and a nice coat. Spending more money on just a few signature items, and saving money on staples like bottoms and t-shirts, is an easy way to infuse life into your child's wardrobe without breaking the bank.
And gosh darn it, I WILL learn to knit this season.
Disclaimer: The author does not hold a degree in fashion, is not a fashion editor, nor can it be said her kids wear much more than underwear or diapers most of the time.