Taken out of context, ears are kind of strange looking things. They really are. Their forms are not exactly poetic despite W.S. Gilbert referral to them in
Patience,
in which is uttered the line,
"those shell-like ears, ah, do not close to blighted love's distracting woes!"
(oh how I adore that show) Shell-like? Perhaps, in their twisted and contorted shapes.
Start staring at ears for too long, and it is amazing how even the more attractive ones look rather silly. Ears can be cute despite themselves though (like geeks!), and on the right head they can even contribute to an overall attractiveness. Some of us ignore our outer ears altogether, simply appreciating the purpose they serve along with their inner workings. Others of us use them, well, as a sort of china cabinet, or display case.
That's right, this is not about ears as accessories, but instead about the accessories of ears.
Would you believe that the above earrings retail for well over $3,000.00? For the pennypincher who wants multiple sets for a few dollars to the spender who can afford piles of cash (or credit), pretty little ear trinkets are available for everyone.
Lobe piercing feels like a tiny pinch. But for those unwilling to deal with either the pain, the healing process, or the upkeep of constant wear, there are other options. Clips are available in many etsy stores, and magnets are another option.
Simple studs and hoops can add a hint of class.
Intricate designs can add elegance as well.
The right earrings can make you crave tea and tiny sandwiches.
The right earrings can make you long to travel the world.
The right earrings can make your fingers snap, your feet fly, your mind fill with music.
Some earrings come matchy matchy with necklaces
Some earrings come ready to match with everything in your closet.
.....come in......
........all shapes........
............and sizes..........
..................and textures.......
..........................and colors.......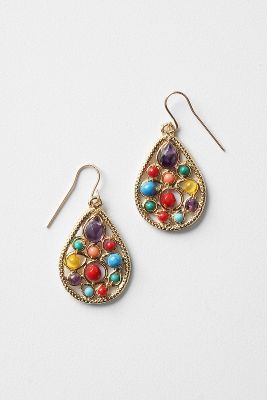 .............................and materials.....
...................................and.......... genres?
Two sets of earrings of nearly the same basic design can have a completely different look.
And similarly, non-lobe earrings on different people can have completely different looks. They can, but they don't always. In fact, getting a non-lobe piercing or several can be a great way to give people yet another opportunity to jump to disturbingly correct or wildly erroneous conclusions about you. All from tiny accessories you can shake in your fist!
For such a comparatively small portion of the body, the shell-like ear offers a surprising number of places for piercings, each with its own nifty little name. Heard of the hook? Helix? Daith? Snug? My personal favorite is the tragus. I don't have a tragus piercing, but I know someone who does (*if you're reading, hi! I love it!*). Some people like multiple piercings because they are hardcore. I like them because, hey, more frou frou.
More frou frou IS achievable without more pain and healing processes though. While not quite as versatile, ear cuffs can be fun and far less of a commitment.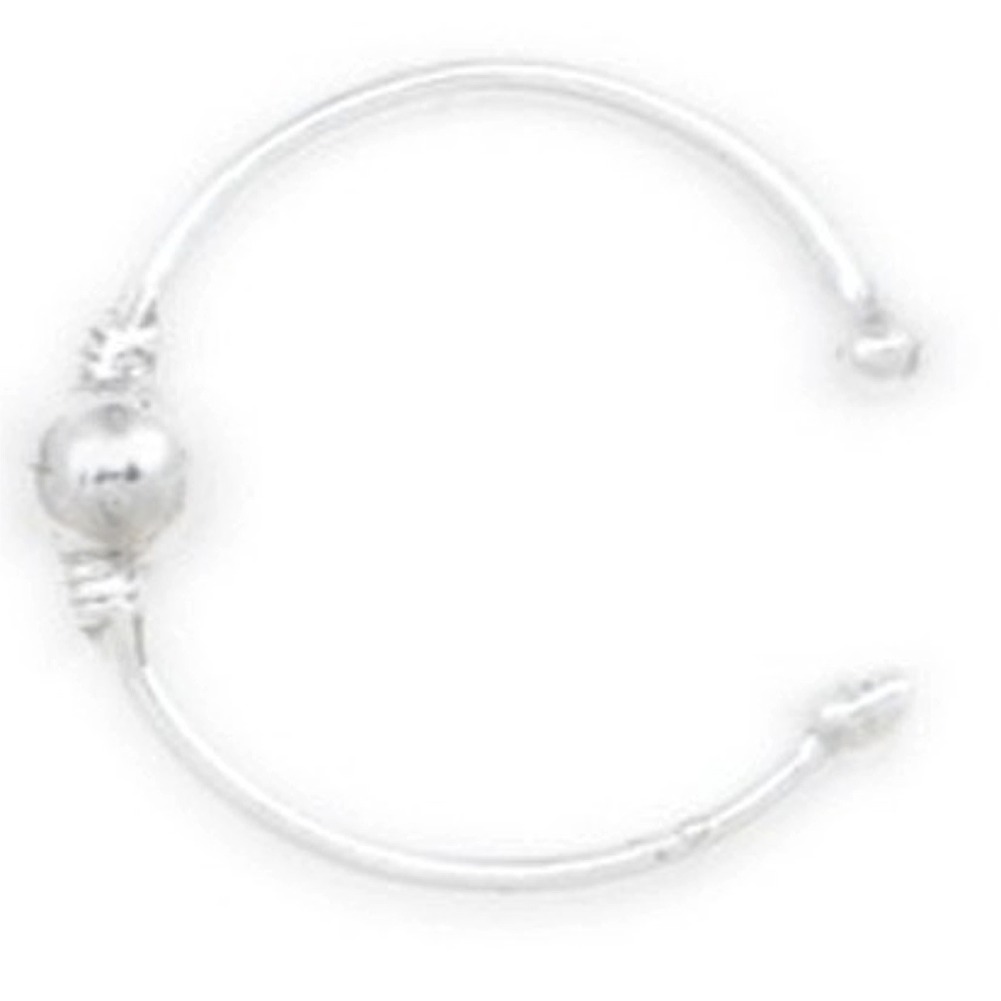 Life earrings, ear cuffs range from simple to fancy.
With a heavy dose of whimsical.
Although if you aren't careful, they might threaten to take over your ears and require dragon-slaying princes to battle them for your ear's freedom.
I foresee experiments with leftover wire in my future.
Want to win a mystery pair of earrings? Tell me what your own favorite pair of earrings is, and I'll draw a winner next Friday.